Speaking Circles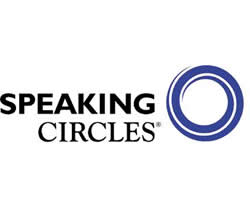 | | |
| --- | --- |
| When: | 3pm - 5:30pm, 3rd Sunday Every Month |
| Where: | 4 Gates Wellness |
| Who: | Nancy Wilson-Garratt |
| Cost: | $20 |
---
Speaking from the Inside Out
Do you:
Hold back from opportunities to speak in front of groups or put yourself "out there"?
Shy away from taking a bigger stand in life?
Are you:
An introvert in an extrovert's world?
A heart-centered social change agent with a message to share?
A workshop leader, coach or practitioner in a holistic field seeking to connect more deeply with your clients/audience?
In a safe, gentle, supportive setting:
Transform self-consciousness into self-confidence
Develop the confidence to "speak up and speak out" genuinely
Learn to speak spontaneously with ease, authenticity and presence
Access your own innate magnetism and natural speaking style
Connect more deeply with yourself and others
Experience the power of silence and deep listening
For more information or to reserve your spot, This email address is being protected from spambots. You need JavaScript enabled to view it. or call Nancy at (443) 545-9113.
---
Nancy Wilson-Garratt, MBA, MA, Certified Speaking Circles® Facilitator, Integrative Nutrition™ Health Coach, Dream Builder™ Coach and Life Mastery™ Consultant. I bring a broad range of experience to my work, from 20+ years in corporate financial management to a master's degree in Holistic Studies enhanced by extensive studies in human potential, metaphysics, dream work, Focusing™, and energy kinesiology. I have been facilitating Speaking Circles® since 2004. My greatest joy is helping people move beyond limiting beliefs and behaviors to lead fuller, richer and more authentic lives.