Awakening to Our Dreams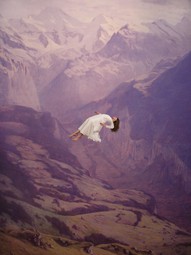 When:
6:45 - 9pm
3rd Monday of
every month
Where:
4 Gates Wellness
Who:
Michael Phillips
Cost:
$20
---
Our nighttime dreams can reacquaint us with our life's dreams. Come share and unveil what insights and inspiration our dreams may be offering. For several years, Michael has facilitated a monthly meeting of a diverse circle of participants who share the details of their sleeping dreams. Through questioning and unraveling of images, they encourage one another to discover whatever meaning or message the dream may be offering. Often, we find a thread between the outer dream and purpose of someone's life and the sleeping dreams that can point us to issues and emotions that want our attention.
The fees are $20 ($15 for students or fixed income) with half of the collected amount is going to a charity or a cause we decide on from themes that arise in our dreams. Additionally, we ask that you bring a can or two of food for the local food bank.
For questions, please contact Michael Phillips.